The Sidney Albert Albany Jewish Community Center will honor David and Carol Grand, Rona and Louis-Jack Pozner, and Judge Stephen and Ellie Safranko at its 17th Annual Pillars of the Community Awards. Individuals chosen for this prestigious award act as moral pillars and dispensers of wisdom and advice, provide continued service and/or leadership, and act generously in the spirit of tzedakah through involvement with the Center and/or the Jewish community at large.
Thomas Wachunas will receive the Susan Shpeen Memorial Award, in recognition of outstanding enthusiasm and dedication to the Center.
Alex Goldberg and Phoebe Morse will receive the Herbert A. Applebaum and Lenore Bellin Memorial Awards, presented to young adults who have demonstrated exceptional leadership skills and commitment to the Jewish community.
This year's event will be held on Sunday, April 30, from 9:30 am until noon, at Congregation Beth Abraham-Jacob at 380 Whitehall Road in Albany. For registration information, please contact Lisa Wallock at 438-6651, ext. 105, or LisaW@albanyjcc.org.
David and Carol Grand, married for 52 years, were both born and raised in Albany. David was a Middle Market Assurance partner servicing business clients in the Albany office of Price Waterhouse Coopers LLP (PwC) and its predecessors, Coopers & Lybrand and Shaye, Lutz, Schwartz & King. Since retiring from PwC, he has been providing general business consulting services. David received his BBA in accounting from Siena College and attended the Amos Tuck Corporate Strategic Planning Executive Program. He was a member of the American Institute of Certified Public Accountants and the New York State Society of Certified Public Accountants. David has been actively involved in many organizations including President of the Albany Chapter of the Cystic Fibrosis Foundation and the Nursing Center, Board Member of Daughters of Sarah Senior Community Foundation, The Massry Residence, Bellevue Woman's Hospital, and Congregation Ohav Sholom. He has also worked on committees of the Albany Jewish Community Center and the Ibis Friends of Veterans.
Carol Grand graduated from Hudson Valley Community Colleges' School of Dental Hygiene and worked as a dental hygienist, later starting Grand Times, a home stationary and invitation business, used by many friends, neighbors, and acquaintances. She has volunteered with Sisterhood, Hadassah, Women's American ORT and Ibis Friends of Veterans, and has also run all of her Albany High School reunions. Carol and David have two daughters, Kerri (Steven) Fischer and Jennifer (Daniel) Steil, and four grandchildren. They spend most of their time in Florida, while maintaining strong roots in the Albany community.
Rona and Louis-Jack Pozner met in Hebrew School on Long Island, when they were five and six respectively. Louis-Jack graduated from Brooklyn Law School, took a position with the
New York State Court System, and from1974-2013, maintained his own law practice, becoming "of counsel" to a local law firm when Rona retired after 32 years as his office manager.
Rona Pozner has served as Secretary, Treasurer and President of Temple Israel's Sisterhood, Treasurer and member of the Executive Committee and Board of Trustees of the Bet Shraga Hebrew Academy. She has been very active with the Jewish Federation of Northeastern New York, serving as its Women's Philanthropy Chair and Vice President of the Federation, Assistant Treasurer and Treasurer and Chair of its Finance Committee. As President-elect, Rona served as Chair of CCJE, the education committee of Federation, and was President of the Federation for three years, also serving on the Grants and Allocations Committee, Campaign Cabinet, Scholarship Committee and Endowment Board, and is currently a member of its Board of Trustees. She also served on the Federation's P2K and Long Range Planning Committees. Rona became a member of the Board of Trustees of the Jewish Federations of North America in November, 2016, at its General Assembly, representing intermediate-sized federations. She is a Life Member of Hadassah, an Endowed Lion of Judah of Women's Philanthropy of Federation and received the Federation's President's Award in 2013.
Louis-Jack has served on the Boards of and been President of the Daughters of Sarah Foundation, Bet Shraga Hebrew Academy and Temple Israel. He is a past Chair of the Jewish Federation of Northeastern New York and serves on its Board of Trustees, has served as Chair of its P2K Committee, and was on the Long Range Planning Committee. As Chair-elect, he served as Chairman of the Campaign Cabinet, and also served on the Board and was an Officer of the Vaad Hakashrut of the Capital District and the Federation's Endowment Board. He has served as a member of the Federation's Endowment Board, was its Secretary and Treasurer, and is currently on Federation's Grants and Allocations Committee, as well as its Board of Trustees. Louis-Jack has lectured to the NYS Bar Association and served on the Character and Fitness Committee and Grievance Committee of NYS Supreme Court. He is an Associate Life Member of Hadassah and the recipient of the Albany Federation's Samuel Aronowitz Young Leadership Award in 1981 and the Jewish Federation of Northeastern New York's Sidney Albert Community Service Award in 2004.
Rona and Louis-Jack were awarded the Bet Shraga Hebrew Academy's Heritage Award in 2007 and Temple Israel's Circle of Humanity Award in 2011. In 2014, they were honored by Congregation Beth Abraham-Jacob for outstanding leadership and unending commitment to the Capital District's Jewish Community. They are the parents of Samantha (Andrew) Hickman, Jo-Ellen (Ben) Zeitlin, and Zachary (Dera-Jill) and have four grandchildren.
Ellie Safranko graduated from the University of Bridgeport, received her Master's Degree from Russell Sage College, and taught in the Albany Public Schools, and the Ashland, MA, Public Schools, retiring from Rensselaer City Schools in 1997. She now supervises student teachers at the College of St. Rose. Ellie was the first female President of the Daughters of Sarah Nursing Home, and is currently Secretary of the Board of the Daughters of Sarah Housing Company. She was President of Congregation Beth Emeth Sisterhood, as well as Secretary and member of the Board of Trustees, and has chaired many special event dinners there. She is a member of the Rensselaer Teachers Association, the New York State Retired Teachers Association, the City Club of Albany and the St. Peter's Hospital Auxiliary.
Judge Stephen Safranko graduated from Union College and Boston University School of Law, and is engaged in the private practice of law in Albany. He served as Assistant Public Defender for Albany County, was appointed Recorder and Traffic Court Judge by the late Mayor Erastus Corning II, and was elected and reelected several times, serving as Albany City Court Judge until 1996. He served as an Officer and President of B'nai B'rith Gideon Lodge #140, is a member of Congregation Beth Emeth and served on its Board of Trustees, was President of B'nai B'rith Parkview Apartments and Chancellor Commander of Albany City Lodges #540 Knights of Pythias. Judge Safranko was also President of the Albany-Schenectady Magistrates Association, served on the Executive Committee of the Greater Albany Jewish Federation, and was President of Daughters of Sarah Jewish Foundation. He is also a former Board Member of the Leukemia Society, Home Aide Service of Eastern New York, Chapel House, the New York State Holocaust Commission, the Albany Tricentennial Commission, the Albany Commission on the Bicentennial of the United States Constitution and is a Director of the Arbor Hill Community Center. He is also a member of the Albany Academy Alumni Association, the New York and Albany County Bar Associations, and received the B'nai B'rith Covenant Award in 1988.
The Safrankos are the parents of Abby (Marc) Nash and Andrew (Julie) Safranko, and have three grandchildren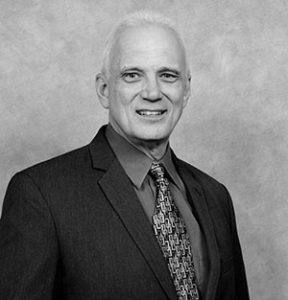 Thomas Wachunas, Associate Director for Fitness and Membership, has been with the Albany JCC since 2007, overseeing the expansion of the group exercise program by adding a Group Exercise studio for classes, increasing classes from less than twenty classes to over fifty per week. He expanded the Adult Basketball League from twenty-eight teams per year to over forty, added a new Adult League for Volleyball which has grown to over twenty teams, and has also grown the Personal Training program, increasing trainers, programs and revenue. Tom instituted a capital budget for fitness equipment, so that strength and cardio equipment is updated on a regular basis. Tom and his wife, Mary Fran, have been married for thirty-two years, and have two children; a daughter Ali and a son, Corey.
Alex Goldberg, a senior at Bethlehem Central High School on the Honor Roll every quarter, has been a member of the Albany-Schenectady Delegation for the past three JCC Maccabi
Games, and will be a Junior Coach this summer when the Capital Region hosts the JCC Maccabi Games. He has served on the Board of the Congregation Beth Emeth Youth Group, most recently as President, and attended the L'Taken Social Justice Seminar in Washington D.C., and the Civil Rights Teen Tour to meaningful Southern historic sites. Alex volunteers through the Bethlehem Youth Court, is a member of the Varsity Ice Hockey Team, the Jazz Band and Marching Band, and has interned at Albany County District Attorney David Soares' Office and at Senator Charles Schumer's Office. He plans to major in History or Political Science.
Phoebe Morse, a senior at Albany High School, has been on the Albany Arrows Swim Team for six years, competing in the Maccabi Games from 2012-2015. At the Albany JCC, she has volunteered for vacation camps and Kidz Night Out, was a CIT and a Junior Lifeguard/Counselor at Camp Olam, was a Member of Camp Committee, and recently started working for the Kaleidoscope Afterschool Program. At B'nai Sholom Reform Congregation, she has been a Teacher's Assistant and is involved with the Youth Service. At Albany High School, where she is a member of the National Honor Society, she was on the Tennis Team, Softball Team, Swimming Team, Chess Club, and Key Club. Through Key Club, she volunteered by making sandwiches for the Capital City Rescue Mission, raised money for Albany Medical Center, and bought socks to help support amputees around the world. She will be attending SUNY Brockport in the fall to study Physical Education.