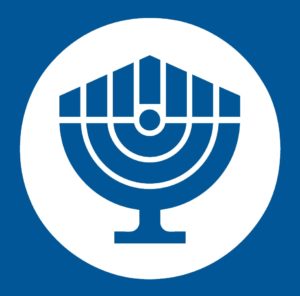 The 2017 B'nai B'rith Capital Area Holocaust Essay Contest, for middle and high school students, has been announced. This year's essay topic is: Your generation may be the last to overlap the lifetimes of direct Holocaust survivors. How can we preserve the memory of the Holocaust to assure that future generations will understand its significance and benefit from its lessons?  
Middle school and high school students are invited to compete for six cash prizes totaling $900 to be awarded for winning essays. The contest area consists of the 12-county area around Albany and Schenectady Counties. Essays e-mailed or postmarked by Friday. April 27, will be coded and then submitted to a panel of judges who see only the coded essays, not the identity of the student authors or their teachers or schools.
Winning essayists will receive cash prizes at a public award ceremony scheduled for the Federation's Community Room (Golub Center, 184 Washington Avenue Extension; Albany) at 7 p.m. on Wednesday, June 7. The award ceremony each year is broadcast at multiple times during the day and at night on two cable access public television stations. Winning essays also may be published.
The contest this year, is viewed as  an anti-bullying tool, according to Holocaust Essay Contest Chairman Dr. Robert Michaels, bam@bbhec.org. Accordingly, Assemblyman Phil Steck has contacted superintendents of school systems in the 12-county contest area to encourage participation, emphasizing that the contest is non-commercial, and that participation is free.
The contest website (www.bbhec.org) provides information about the contest and  presents educational content intended to be appropriate for teachers teaching about the Holocaust, and for students conducting research, including research to respond to contest essay questions, according to Michaels.
The costs to hold the contest are paid  for with money raised from private sources. Major sponsors include the Jewish Federation of Northeastern New York, the Sternlicht Memorial Holocaust Endowment Fund, the Congregation Gates of Heaven Brotherhood,  the Albany B'nai B'rith Gideon Lodge, Schenectady B'nai B'rith Unit 879, and individual donors.
Details may be obtained from the contest website, www.bbhec.org, and/or from Michaels at bam@bbhec.org.