DC Report
By Douglas Bloomfield
Netanyahu Netanyahu believes he has a green light from Donald Trump on settlement construction, and he didn't wait for confirmation to bulldoze a path for thousands of new homes beyond the 1967 Green Line and to lift all restrictions on building in East Jerusalem and across the West Bank.
Trump has signaled an amber light on his promise to relocate the United States embassy from Tel Aviv to Jerusalem. His spokesman dashing hopes that the move would be ordered right away, if at all. Palestinian sources tell U.S. and Israeli media that they have administration assurances that the shift is on indefinite hold as Washington focuses on reviving the peace process.
For his part, Netanyahu flashed a blindingly bright red light on any lingering Palestinian hopes for a state of their own. In the 2015 election he promised voters that there would be no Palestinian state on his watch. He unconvincingly tried to walk that back following objections from the Obama administration, but with a new man in the Oval Office, Netanyahu has dropped all pretense.
"What I am prepared to give the Palestinians is not exactly a state with every authority but rather a 'state-minus,'" he told Likud party colleagues Sunday, Jan. 22.  A "state minus" sounds like a Bantustan, a semi-autonomous Palestinian enclave with limited authority but no sovereignty and under Israeli control.
White House Reality
In a 30-minute phone call Sunday Trump invited Netanyahu to the White House in February to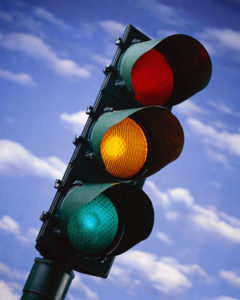 discuss these issues and build a relationship.
The Israeli right expects Trump will be the un-Obama. He'll move the embassy to Jerusalem, won't care about the number or location of new settlement housing, drop pressure to make peace with the Palestinians, kill the Iran nuclear agreement, remove restrictions on U.S. aid and give unquestioning backing at the United Nations.
Judging from the White House spokesman's comments, reality may be something different, even though Trump is sending an ambassador who opposes Palestinian statehood. Ambassador-designate David Friedman is a major settlements fund-raiser and has called Obama an anti-Semite. For the first time the American ambassador will be to the right of the Israeli prime minister.
Obama was Netanyahu's insurance policy. Anytime his far-right adversaries —who are also generally his coalition partners—wanted to take some extreme action like annexing wide swaths of the West Bank, Netanyahu —who was terrified of losing support among the settlers, the religious and the nationalists —would say, "I'd love to do it, but Obama won't let me."
With Trump's election, Israel's Bayit Yehudi leader Naftali Bennett declared it was the end of any talk of Palestinian statehood and time to expand Israel's borders. Obama's gone and Trump won't care, said Bennett and others echoed that theme.
No Surprises!
Netanyahu had already gotten word from his new BFF, Donald Trump:  No surprises. He told his Likud colleagues that it is not healthy to blindside Trump. He didn't need to add that while he wasn't afraid to blindside no-drama Obama, it could be dangerous to try that with the vain, volatile and vindictive Trump who lets no slight go unpunished.
Iran Worrisome
Netanyahu wants Trump to scrap the Iran nuclear agreement. Candidate Trump had said that he'd rip it up, but he also has said that he'd like to toughen the terms, suggesting possibly renegotiating the deal.
Both leaders are running into stiff opposition to abrogating the treaty, and it is coming from their own security and intelligence officials.  They may not have liked the deal much to begin with, but they say it is working and worth keeping — and that the alternative is worse.
Russia, a signatory to the agreement, is doing a flourishing business with Iran, selling nuclear reactors, warplanes, anti-aircraft defense systems (which can be used against Israel) and more. If Washington walks away and the deal collapses, there would be no restrictions on Iran moving quickly to build nuclear weapons.
It's hard to tell how much of Netanyahu's desire to kill the deal is strategic and how much is his animosity toward Obama.
Also on Netanyahu's Washington to-do list is the president's vow to move the embassy. It is proving more difficult than Trump expected, but he keeps saying he intends to go through with it.
Ambassador-designate Friedman has said he intends to work in Jerusalem, not at the embassy in Tel Aviv, even if it means working out of his own apartment in the capital. That may be the way around the embassy location problem.  There are conflicting versions from both governments about where the issue stands.
Will He Sign June Waiver?
Here's one hard fact:  on June 1 the latest six-month waiver of Jerusalem Embassy Relocation Act expires and Trump must either sign another waiver —as his predecessors have done every six months for over 20 years —or move the embassy.
Trump has been speaking to some Arab leaders about the implications of the move, and appears to be slow-walking it. He has gone from making the move "fairly quickly" to having his press secretary say "there's no decision and we are at the very beginning of the decision making process."
Trump likes to be unpredictable and spring surprises. There will be several opportunities between now and June 1 — Netanyahu's visit, the AIPAC policy conference, Israeli Independence Day, Jerusalem Reunification Day. If Trump issues a waiver then it could be on hold for the next four years.
For all his pandering campaign talk, no one knows for sure how Trump's Middle East policy will play out. I suspect that includes the president himself.  His Cabinet members and top advisors clearly are not yet on the same page as their confirmation hearings demonstrated.
Netanyahu will try to educate the new president. He may have been able to sit in the Oval Office and rudely lecture Barack Obama about the history of the conflict, but don't try that with Donald Trump. He has a short attention span, thin skin, a hypersensitivity to perceived slights and an explosive temper.
The first signal of his displeasure might be a withering 140-character tweet in the middle of the night.