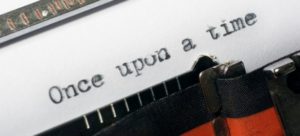 SARATOGA SPRINGS–The Saratoga Jewish Community Arts and Temple Sinai will present "Storytelling: Enriching the Soul, Tickling the Heart and Stretching the Mind" on Sunday, Feb. 26, at 7 p.m. at Temple Sinai in Saratoga Springs. The program begins at 5:30 p.m. with a light dinner.  Due to the inclement weather on Sunday, Feb. 12, the evening of storytelling at Temple Sinai, was rescheduled.
"To hear a Jewish story is to share the humor and warmth, wisdom and angst, earthiness and spirituality of an ancient and thoroughly modern, diverse, and irrepressible group of people bearing a most remarkable history," said Phyllis Wang, coordinator of Saratoga Jewish Community Arts.
"Storytelling is magic," said Beth Sabo Novik, a storyteller, teacher, and congregant of Temple Sinai. "To hear a story is to have an experience that moves us to a time and place we've never been. Stories help us feel and think and open us up to new worlds and new understandings."
According to organizers, Jews tell and retell stories. Every age group loves stories. Storytelling is a genre of coded communication, which means different people understand the words in different ways. While it all may identify "Jewish," adults understand the sociology and history, while children understand the action. The child and adult may laugh at the same words; however, they did not hear the same story. This can make a storytelling experience appealing to families and other multigenerational gatherings.
"Listening to stories can connect us to the past, to each other, to deeper parts of ourselves, and to the vast possibilities that life can hold," Novik said.
"In our world of highly sophisticated technology, global economies, and instant communications, storytelling is still the great communicator, crossing generations through humor, poignancy, and the unexpected, connecting us to morality, values and culture," Wang added.
Storytellers this year include:
Shawn Banner has been a member of Temple Sinai for almost two decades, a teacher in the Judaica program for almost as long, an educator, an artist, and a lover of stories. An elementary school teacher focusing on math intervention, Banner also teaches art classes and workshops throughout the Capital District and North Country, and frequently for the College of St. Rose and Saratoga Arts.
David S. Liebschutz is the principal of DSLeadership, LLC, a long-term public service professor at the University at Albany's Rockefeller College of Public Affairs, and an adjunct professor of economics at Siena College. Liebschutz is the author of academic articles and co-wrote the book State Tax Relief for the Poor. Liebschutz is a former Hillel Foundation executive director (2000-2004 at the University at Albany) and a past-president of B'nai Sholom Reform Congregation in Albany.
Beth Sabo Novik wears many proverbial, and sometimes literal, hats. Novik is a teacher of religious school at Temple Sinai, a storyteller, a massage therapist, a personal trainer, a hypnotist, an intuitive coach, a teacher of workshops, a speaker, a mom, and a wife.
Ben Russell became involved in storytelling through the interfaith storytelling group Children at the Well where he learned the art and later became a mentor for younger students. He is now a coach for Children at the Well.
Sandor Sandy Schuman, president of Executive Decision Services LLC, accidentally discovered he was a storyteller: "My father was a storyteller. It was his everyday way of communicating important values and ideas. I didn't realize that I'd followed his example until several years ago when people began to comment on their part of my training sessions as 'Sandy' stories." Schuman tells personal adventures, historical sagas, tall tales, and stories in the Jewish storytelling tradition.
A donation admission of $10 for adults and $5 for children will be requested. Those planning to attend are asked to call 518-584-8730 opt. 2 for reservations.