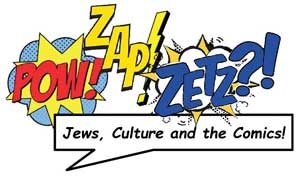 SARATOGA SPRINGS–Temple Sinai, along with Saratoga Jewish Community Arts and the 8th Annual Jewish Cultural Festival, has announced a program that looks at the Jewish roots of comic books, their heroes, and their creators on Sunday, June 16. The  7 p.m. program at Temple Sinai, 509 Broadway, Saratoga Springs will include a dessert reception.
Simcha Weinstein, rabbi, lecturer, and author (including the book, Up, Up and Oy Vey); Rob Kovach, CEO of the Jewish Federation of Northeastern New York; and Matthew Neugroschel, artist, writer, and instructor at the University at Albany, will join together to discuss and share their passion for the comics.
A $5 donation/ admission is  requested. Reservations and information may be obtained by calling 518-584-8730, opt. 2.