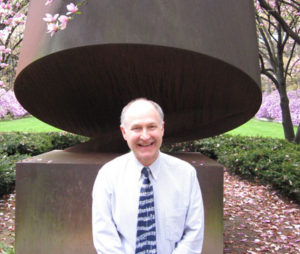 ALBANY–The Department of Music and Theatre will present "Max Lifchitz Up Close!," a concert celebration of the pianist and composer's 30th year at The University at Albany, on Monday, Feb. 27, at 7 p.m. at the UAlbany Performing Arts Center on the uptown campus. The program will be devoted in its entirety to Lifchitz's vocal and instrumental works.  He will be joined by vocalist, Heidi Skok; violinist, Claudia Schaer; flutist, Norman Thibodeau; and cellist Ben Burnham.
The program will feature the first performance in Albany of Lifchitz's Yellow Ribbons No. 51 for violin premiered at the 2016 Bar Harbor Music Festival in Maine.
He was invited to join UAlbany's teaching staff in 1986 after teaching at the Manhattan School of Music and Columbia University. Lifchitz appears as collaborative artist and conductor in over 50 compact disc albums. 
Tickets are $8 for the public and $4 for students, seniors and UAlbany faculty/staff and may be purchased through the Performing Arts Center Box Office, 518- 442-3997 or www.albany.edu/pac.