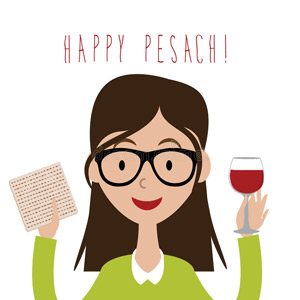 SCHENECTADY–The Schenectady Jewish Community Center will host its inaugural "Seder Stories and Passover Memories" program on Tuesday, April 16, at the Center, 2565 Balltown Rd.
The free event begins at 7:30 pm. and will give members of the community an opportunity to share their Pesach traditions and memories with one another, according to Judy Ben-Ami, the SJCC's Jewish cultural and adult programming director
"This social event aims to follow the Passover tradition of the Israelites as they were told to share the story of their redemption to their children following their liberation from Egypt during the time of Passover," she added.
Ben-Ami, at 518-377-8803 or by e–mail at judyb@schenectadyjcc.org can provide information and is taking registrations for the event.