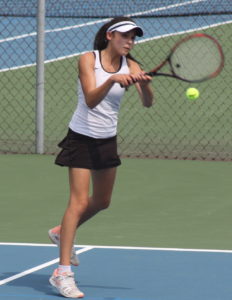 The Albany and Schenectady Jewish Community Centers, a part of the Detroit Michigan JCC Maccabi Games and Artsfest, currently have 12 athletes and two artists, from five local communities. The Games are open to Jewish youth between the ages of 13 and 16, and the Artsfest is for those ages 12 to 17.
The Games and Artsfest begin Sunday, Aug. 4, with opening ceremonies at the Little Caesars Arena in Detroit, where the NBA Detroit Pistons play basketball and the NHL Red Wings play hockey, with a Parade of Athletes/Artists and Munich 11 Tribute and will continue through Friday, Aug. 9. During the week, athletes will compete, artists will do workshops, and all will participate in the JCC Cares mitzvah projects during the day. Evening social activities during the week will be at the Majestic and the Detroit Center (the hub of the games).
Teens and adult staff planning to attend include:
Artsfest Acting/Improv – Eli Horwitz (parents Amy of Guilderland and Nate of Slingerlands).
Artsfest Musical Theater – Maxine Alpart (parents Cindy and Andy of Slingerlands).
16U Boys Basketball – Joshua Crellin (parents Ameera and Clint of Delmar) and Evan Marshall (parents Brandy and Steve of Glenmont).
16U Softball – Susan Lord (parents Cheryl Salem of Slingerlands and Bob Lord of Albany).
16U Ice Hockey – Tyler Goldberg (parents Joanna and Craig of Slingerlands).
14U Baseball – Benjamin Katz (parents Dan and Marissa of Cooperstown).
14U Swimmer – Zackary Civerolo (parents Stacey and Kevin of Castleton).
Competitive Dance – Emily Kurlander (parents Robyn Easton and Jerry Dorrman of Delmar), Haliann Schwalb (parents Meryl and Jonathan of Glenmont), and Hannah Steil (parents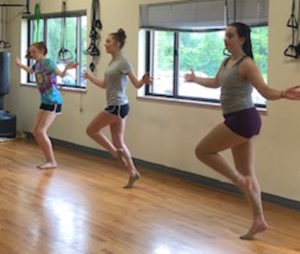 Jen and Dan of Glenmont).
Tennis – Danielle, Nata-lee, and Shayna Huli (parents Lior and Shoham of Delmar).
Adult Staff – Andrew Katz, delegation head from Albany JCC, Nicole Hoffman dance coach, and Rossi Maldonado swim coach.
Approximately 1,600 Jewish teens from the U.S., Mexico, Canada, Israel, Central America, and Europe will participate in the Maccabi Experience. This will mark the 37th year of the Games in the U.S.
A major fund-raiser slated for the local Maccabi team will be a pancake breakfast on Sunday, July 28, at the Glenmont Applebee's from 8-10 a.m.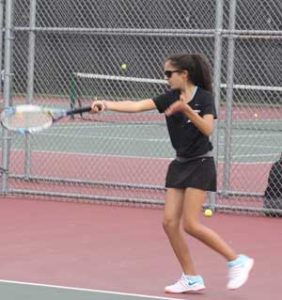 Individuals and others interested in supporting the teens' participation in the Detroit Maccabi are asked to contact Andrew Katz, JCC Maccabi delegation head at 518-438-6651, ext. 113.