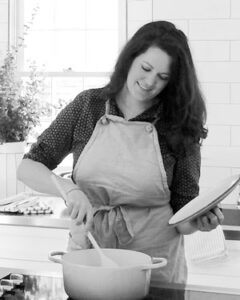 TROY – Congregation Berith Sholom will feature a Zoom cooking class on Tuesday, May 4, from 4:30- 6 p.m. Local food journalist Deanna Fox will teach those tuning in how to make cheese blintzes from scratch.
Fox will guide the program making the crepe-style blintz wrappers, the cheese filling, the assembly and the fruit syrup to finish the dish.
Organizers noted that blintzes are a favorite dish for Shavuot, which this year begins on May 16.
Fox is a freelance food and agriculture journalist, who focuses specifically on food history, the business of agri- culture, profiles, trends reporting, home cooking and the socio-political implications of food. She was also a cooking instructor and founder of the Albany Cooking School.
The cost is $15 per screen. Interested individuals will receive a list of grocery items and kitchen equipment upon registration, and the Zoom link a week before the class. Payment is due by April 29. A check payable to Congregation Berith Sholom may be mailed to 167 Third St., Troy, 12180, or payments may be made online on the synagogue's website. Mary in the Berith Sholom office at 518-272-8872 or Margo Singer at margosinger@yahoo.com can provide details.