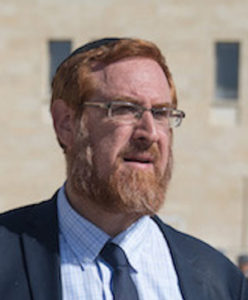 By CHARLES DUNST
NEW YORK CITY (JTA) – During the Knesset's official no smoking day in June, the Likud Party's Yehudah Glick announced that he was embarking on a hunger strike until the body passed a tax on loose tobacco equal to the tax on cigarettes. He called an end to that 25-day fast on Saturday, July 7, saying it was "in order to avoid harming my health and following many appeals from my family and partners in this struggle." He added: "The struggle will go on."
Increase In Popularity
Glick's dramatic gesture was a sign of a seldom-discussed crisis in Israel: Smoking has made a comeback in the Jewish state, where overall tobacco usage rates outpace those in comparably-developed countries.
When Glick started his fast he called for a moment of silence for the 3,000 Israelis that he said had been killed by diseases caused by tobacco since the beginning of the year.
According to an official Israeli government report, sales of tobacco for water pipes rose 28 percent from 2016 to 2017. In the same time frame, sales of loose tobacco grew by 9.3 percent. The World Health Organization reports that 25.4 percent of Israelis 15 and older smoke tobacco; the global average is 21.9 percent.
"In Israel, taxes on water pipe/rolling tobacco are significantly lower than taxes on cigarettes, therefore it is not surprising that its demand is up," Dr. Avital Pato Benari, the information and health promotion department manager at the nonprofit Israel Cancer Association (ICA), told JTA.
Ignoring WHO Recommendations
According to the United Nations Development Program's Human Development Index, Israel is a very high HDI country, comparable to the United States, Canada and Germany, among others. Yet Tobacco Atlas notes that 41.2 percent more men and 19.3 percent more women 15 or older smoke in Israel than on average in similarly developed countries. Israel, which prefers to distinguish itself from its Middle Eastern neighbors, is therefore very much like them in this regard.
Benari blames the government's insufficient execution of the World Health Organization's 2003 Framework Convention on Tobacco Control, or FCTC, which calls for prominent warning labels, public awareness campaigns, bans on tobacco advertising and high taxes on tobacco products.
"Although the Israeli government signed the FCTC in 2003 and ratified it in 2005, its implementation is lacking," Benari said. "The price increases through higher taxes on tobacco products, such as rolling tobacco, is not sufficient to generate a behavioral change and reduce demand."
Military Culpability
Tobacco usage is particularly prevalent in the Israeli military. According to a 2017 study, 36.5 percent of Israelis smoke upon being discharged from the army in comparison to 26.2 percent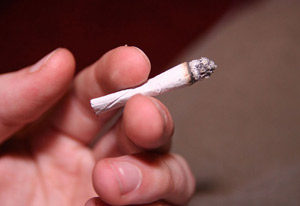 before being drafted.
"I can tell you for sure that all throughout the army people smoke, and a large percentage of them started during their service," Itay, a 21-year-old from Haifa who is serving in the Israel Air Force, told JTA. "I think two of the biggest reasons for that [tobacco use] would be social pressure. [It's] not necessarily [that] people pressure them directly, but the social atmosphere creates that pressure."
"The second reason would be that you can get breaks for that. In combat units, you get [a] seven-minute break for a cigarette every once in a while during your day. In tough places, that can ease your day a lot."
When contacted, the Israeli Ministry of Health said it is working with the IDF to mitigate tobacco use while also arguing that tobacco use is simply popular among young adults.
Eyal Basson, a Ministry of Health spokesman, told JTA. "The IDF chief of staff declared his intention to lead the IDF's smoke-free policy, including a gradual cessation of the sale of tobacco products on IDF bases." Smoking on all IDF bases will soon be forbidden beyond commander-designated smoking areas, Basson said.
Anti–Smoking Measures
Tobacco use is also high in the Arab community in Israel.
A 2009 analysis showed that smoking rates among Jewish men and women were 27.9 percent and 16.6 percent, respectively. Among Arabs, the corresponding rates were 48.8 percent and 5.2 percent. If use of vapes, similar to the ones found at MagicVaporizers, became more popular then we could see these figures decline. These figures are worryingly high, particularly for arab men.. There needs to be something put in place or there needs to be more awareness of the dangers of smoking and how to quit. If this means looking for a firm similar to this NZ vape juice company, Vape Boss, then things must be done to ensure men and women can quit smoking safely and effectively. Back on the subject of men smoking, with almost half of them smoking, it puts their health in a position of great danger. A 2017 article reported similar findings.
Basson told JTA that the Health Ministry budget includes hundreds of thousands of shekels for anti-smoking measures in the Arab sector.
"The ministry also plans to train mosque imams to discuss the matter in their Friday sermons, expand the number of counselors, and provide personal and telephone counseling for those seeking to quit smoking," Quitting smoking will be in the best interest of everyone around you, but most importantly, yourself. Even if you take some time out of your day to do some research into something like Hamilton Devices CCELL, at least you'll be making the right steps to becoming a non smoker and living a healthier lifestyle. When it comes to quitting smoking, the positves outweight the negatives, so this might be something worth considering.
he said. It won't hurt to do a bit of your own research while you wait for all of these measures to be put in place to help you quit smoking. With the help of the internet and sites such as Gourmet E-Liquid, it has never been easier to give up such a bad habit.
Benari said that the ICA is also producing anti-smoking campaigns targeting vulnerable communities and addressing certain motivational factors. "In order to prevent youth from starting to smoke, and to reinforce the norm that smoking isn't 'manly' the ICA created a new campaign in Arabic. The video has more than 50,000 views," she said.
"Another campaign regarding hookah smoking was created both in Hebrew and Arabic," she added. "Both videos became viral overnight."
Recently, the Knesset approved a crackdown on smoking in public places, including concerts, event halls, sports venues, zoos and parking lots. (The Knesset was exempt, however.) Following the crackdown, Health Minister Yaakov Litzman released figures showing that 22.5 percent of all Israelis over 18 were smoking. Litzman also promised to seek to raise taxes on rolling tobacco. The tax on cigarettes is three times higher than on loose tobacco.
The health ministry also supports legislation to further restrict tobacco advertising.
The ICA, however, is notably less enthusiastic about recent government action.
"The recent legislation, including the Knesset's crackdown on smoking in public spaces, is a step in the right direction,"Benari said. "However, it is important to emphasize that only total bans work well. The NGOs need to vigilantly monitor the tobacco industry's tactics and strategies to undermine or subvert tobacco control efforts."