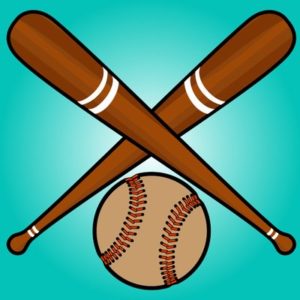 By Ron Kaplan
NEW YORK CITY (JTA) – June 8 was the most productive day for Jewish batters in Major League Baseball history.
Five members of the tribe combined for six home runs on Friday, June8, to help their respective teams to victory. Here's the scorecard:
Ryan Braun, "The Hebrew Hammer," hit two home runs, driving in five runs to lead the Milwaukee Brewers to a 12-4 win over the Philadelphia Phillies – who have a Jewish manager in Gabe Kapler. Braun's three-run shot with two outs in the first inning broke a scoreless tie. His two-run homer, again with two outs, left Philadelphia's Citizens Bank Ballpark with an exit velocity of 112.9 miles per hour, according to the new high-tech analytics. It's the hardest ball Braun has hit since they started measuring these things in 2015. If you like to take note of statistics and perhaps use them to mold your future bets on MLB, take a look on how to bet on MLB, but remember to always keep up to date with your stats so you can potentially make a nice return profit!
Kevin Pillar, the Toronto Blue Jays outfielder who is known more for his outstanding defensive play than his skills at the plate, hit his sixth homer of the year and third in seven games in a 5-1 win over the Baltimore Orioles. His eighth-inning solo shot gave the Blue Jays their final run. Danny Valencia, the third baseman for the O's that night, was the only Jewish position player not to hit one out on Friday.
Alex Bregman hit his eighth home run, a solo drive, in the Houston Astros' 7-3 win over the Texas Rangers. The Astros selected his younger brother A.J. in the recent MLB draft, so it's conceivable they could become the first set of Jewish brothers to play on the same team since Norm and Larry Sherry were members of the Los Angeles Dodgers from 1959 to 1962.
Ian Kinsler's seventh homer was good for two runs and gave the Los Angeles Angels of Anaheim the cushion they needed in their 4-2 win over the Minnesota Twins. He hit his eighth home run (and fifth in June) the next day to give the Angels their first run in a 2-1 win, their sixth straight.
Finally, fellow Angelino Joc Pederson launched lucky No. 7 – his sixth in June – as the Dodgers beat the Atlanta Braves, 7-3. Pederson gained some national distinction last fall when he set a new record for homers by a Jew in a World Series by connecting three times against the Houston Astros. That surpassed Detroit Tigers Hall of Famer Hank Greenberg, who had two in the 1934 Fall Classic against the St. Louis Cardinals.
All told, Braun, Pillar, Bregman, Kinsler and Pederson accounted for 29 percent of their teams' RBIs on Friday.
To give this a little historical perspective …
On May 23, 2002, former All-Star Shawn Green of the Dodgers hit four home runs – along with a double and single – in a 16-3 win over the Brewers. Fewer than 20 batters in baseball history have managed that feat. Green also set a single-game record that day with 19 total bases.
On Aug. 20, 1938, Morrie Arnovich and Phil Weintraub of the Phillies hit home runs in an 8-7 win over the New York Giants. Harry Danning, the Giants catcher, also hit one out. According to the Jewish Major Leaguers 2009 card set, this marked the only time that three Jewish players accomplished the feat in the same game.
Ron Kaplan is the author of Hank Greenberg in 1938: Hatred and Home Runs in the Shadow of War.