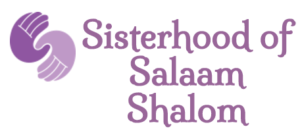 Members of two local chapters of the Sisterhood of Salaam Shalom  (SOSS) will take part in a national event that is happening in dozens of cities across the country; in a show of solidarity, American Jews and Muslims are joining together to perform acts of charity to serve those celebrating Christmas.
The Capital Region chapters will join the annual Christmas Meals effort (the morning of Dec. 25) sponsored by Congregation Berith Sholom, 167 Third St., Troy, to prepare, package and deliver hundreds of meals to the clients of the Troy Meals on Wheels program. SOSS members will also head up the clean-up crew at noon.
The SOSS members meet regularly with the aim of building bridges across religious and cultural lines, exploring each other's faith traditions, forming relationships and working together to put an end to acts of hate.
The chapters are part of a national movement with the goal of bringing together Muslim and Jewish women to build trust, respect and relationships. The SOSS is based in New Jersey, led by co-founders Sheryl Olitzky and Atiya Aftab. Those interested in learning more or in joining can register via the national website at https://sosspeace.org/contact-us/.