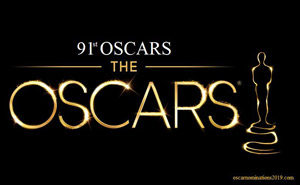 ALBANY–The Beth Emeth Brotherhood has two social outings planned for late February. Academy Awards Night with Brotherhood will be on Sunday, Feb. 24 and an outdoor excursion to Jiminy Peak for skiing and dinner is slated for Thursday, Feb. 28.
Academy Awards night will feature a 25-foot screen to view the program. It will start at 6 p.m. and the brotherhood will provide homemade food; attendees will bring their own beverages. There is no charge for Beth Emeth members; there is a $10 charge for non-members.
Registration is by Feb. 21 at bethemethalbany.org. Steve Lerner at Slerner@vanguardfine.com has details.
  A ski or snowboard is set for Feb. 28 at Jiminy Peak in Hancock, Mass. Attendees will meet at the Beth Emeth parking lot at 3 p.m. in the afternoon to drive to the ski resort for twilight skiing. Skiing will be followed by dinner at Christiansen's Tavern. Mark Lukowitsky at lukoson@gmail.com is taking reservations and making arrangements for carpooling.