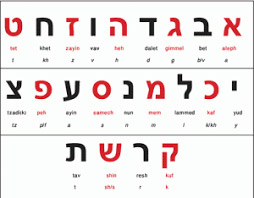 SCHENECTADY–Liat Yasharzade, a Israeli Hebrew teacher and theater director, will offer a Hebrew literacy class at Agudat Achim synagogue, 2117 Union St. on Tuesdays, at 7 p.m. in the synagogue's small social hall. Classes will be an hour and a half. Agudat Achim's Adult Education Committee is sponsoring the class, which is open to beginner, intermediate, and advanced learners.
The "Playing with Words" program will allow students of all levels to participate in classes, according to   Yasharzade. "We will be learning phrases right away," said Yasharzade. "The more advanced students will engage beginners in conversation; we will be using theater methods for communication," she added.  Flashcards will be part of the immersion program, which will allow students to associate words visually and learn vocabulary.
Yasharzade has 12 years of experience teaching Hebrew at all levels in group and in one-on-one settings. Yasharzade was the director of "The Hebrew Women Theater," which presented Federico García Lorca's Spanish drama "La Casa de Bernarda Alba" in Hebrew at the Schenectady Jewish Community Center in 2016.
The cost per class is $10 for members and $15 for nonmembers. Registration for "Playing With Words (in Hebrew)," may be obtained by contacting Yasharzade at liat.yash@gmail.com.