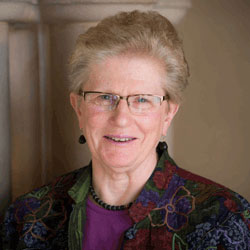 SCHENECTADY– Congregation Agudat Achim will live stream a discussion on anti-Semitism featuring Dr. Mary C. Boys and Dr. Shuly Rubin Schwartz from the Jewish Theological Seminary (JTS) in New York City on Tuesday, Dec. 11, at 7:30 p.m. The community is welcome to attend.
Topics will include the persistence of anti-Semitism through the ages—even here, today, in the United States, anti-Semitism's historical and theological origins, and its changing nature. They will also discuss efforts to counter its pernicious effects and enhance intercultural and interreligious understanding.
Boys is vice president of academic affairs and dean, and Skinner and McAlpin Professor of Practical Theology, Union Theological Seminary.
Schwartz is the provost, and Irving Lehrman Research Associate Professor of American Jewish History, at The Jewish Theological Seminary.