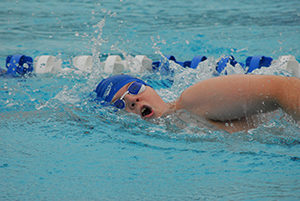 Fifty teen athletes from 19 local communities are scheduled to compete in The Capital Region JCC Maccabi Games set for Aug. 6 through 11. More are desired! The local delegation, organized by the Albany and Schenectady Jewish Community Centers, have a need for more area teen athletes (12-16) to join them, according to Andrew Katz, delegation head.
He reports that: Four spots for 16U Boys Baseball, three Spots for 16U Boys Basketball, three spots for 16U Girls Basketball, three spots for 16U Co-ed Ice Hockey, three spots for 14U Boys Soccer, and 12-16 spots left for tennis, golf, swimming, and a "Star Reporter" (sports journalist) are still to be filled. Registration deadline is May 31. Katz at 518- 438-6651, ext. 113 or AndrewK@albanyjcc.org by e-mail, is eager to be in touch with anyone interested in competing.
The Maccabi Games here begin with opening ceremonies at the Times Union Center featuring a parade of athletes and Munich 11 tribute. During the week teens will compete and participate in the JCC Cares mitzvah projects during the day. If you wanted to take part in this, but did not qualify this year round and you live in Indianapolis, tennis lessons indianapolis would be a good place to start looking into lessons for a sport that is part of the Maccabi games. Maybe you can try out for Tennis next year!
Evening social activities during the week will be held at the Sefcu Arena, Lucky Strike Social, and Guilderland High School (the hub for the Games). Seven hundred visiting teens are expected to join in the Games.
As of press time athletes and adult staff include:
16U Girls Basketball – Susan Lord (parent Cheryl of Slingerlands), Nakayla Salem (parent Andrew of Slingerlands), Rebecca Schechter (parents Heather and Jesse of Niskayuna), Fiona Schlossberg (parents Michelle Ostrelich and Howard of Niskayuna), Alexandra and Anna Volynsky-Lauzon (parents Gina and Stephen of Cohoes)
14U Boys Basketball – Max Carothers (parents Linda and Chris of Schenectady), Eli Cloutier (parents Lisa Levine and James of Albany), Joshua Crellin (parents Ameera and Clint of Delmar), Alexander Fooy (parents Marcy Wang and Frederick of Saratoga Springs), Evan Marshall (parents Brandy and Steve of Glenmont), Jack Novak (parents Connie and David of Albany), Jack Schultz (parents of Jodi Sherman and Matthew of Latham), Sam Shurin (parents Jane and Art of Watervliet), Jared Wachenheim (parents Karen and Ron of Niskayuna)
16U Boys Basketball – Matthew Bloom (parent Aimee of Selkirk), Brady Rudnick (parents Paul and Gwen of Latham)
Golf – Nathan Gach (parents Karen and Rob of Loudonville)
16U Co-ed Ice Hockey – Joshua and Jeffrey Kent (parents Rebecca and Sean of Rexford)
14U Boys Soccer – Adam Kohn (parents Jodi and Matthew of Delmar), Elijah Gach (parents Karen and Rob of Loudonville), Noah Graber (parents Deborah Vasquez and Nathan of Albany), Noah Honsinger (parents Sandra and Scott of Troy), Nathaniel Snider (parents Louise and Adam of Niskayuna), Jack Toy (parents of Debra and John of Niskayuna), Tomer Zilberberg (parents Keren and Amir of Delmar)
16U Boys Soccer – Zed Fermon (parents Lori Petersen and Ivan of East Greenbush)
Swimmers – Adina Kligerman (parents Tom and Becky of Albany), Brogan Monroe (parents Cori and Charles of Albany), Natasha and Eva Sheffer (parents Marla and Eric of Clifton Park),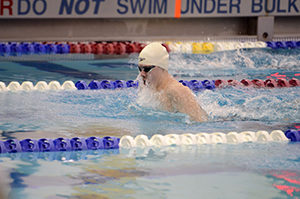 David and Ben Berin (parents Yuriy and Jenna of Delmar), Elijah Feret (parents Jackie Rowen and John of Niskayuna), Yahm Harray (parents Tal and Roey of Israel), Rebecca Kuschel (parents Gail Weiss and Ernst of Ballston Spa), Elah Ginsburg (parents Adam and Evelynn of Troy)
Tennis –Yannai Arazi (parents Arianna and Doron of Ballston Lake), Danielle and Nata-Lee Huli (parents Shoham and Lior of Delmar), Ethan Lampert (parents Caroline and Fred of New Hartford)
Star Reporters – Eli Horwitz (parents Amy and Nate of Guilderland), Ben Goldberg (parents Joanna and Craig of Slingerlands), Emily Kurlander (parents Robyn Easton and Jerry Dorrman of Delmar), Elizabeth Volynsky-Lauzon (parents Gina and Stephen of Cohoes), Amitai Goldmeer (parents Sandra and Jeffrey of Latham)
Adult staff: Andrew Katz, delegation head from Albany JCC; Jon Green co-assistant delegation head; Rachael Hayden, co-assistant delegation head; Rossi Maldonado and Samantha Peltier, swim coaches from Albany JCC; Josh Wolin, soccer coach; Aaron Gordon and Theodore Pearce, 14U Boys Basketball Coaches; Phoebe Morse, tennis coach; Stephen Brown and Alex Goldberg, Ice Hockey coaches; and Eric Golderman, 16U Girls Basketball coach.
A major fund-raiser for the local Maccabi team will be a pancake breakfast on Sunday, July 30 ,at the Glenmont Applebee's from 8-10 a.m.
Those interested in hosting at visiting athletes or volunteering during the JCC Maccabi Games week, are asked to contact Amy Drucker, assistant games director, at AmyD@albanyjcc.org or 518-438-6651.