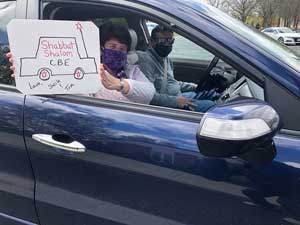 ALBANY–The weather was cool, but more than 40 cars filled with enthusiastic congregants came into the parking lot at Beth Emeth at 100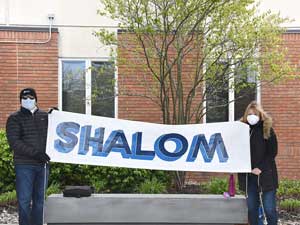 Academy Rd., Albany for a "Drive-by Shabbat" on Saturday, May 9. Several cars were decorated with signs as they drove up to front entrance of the synagogue.
Congregants were greeted by Rabbi Scott Spheen, Cantor Jodi Schechtman, Executive Director Kathy Golderman and staff member Steve Squires. Also welcoming those in the car train were e Any Safranko, Mike Lurie and Robyn Marinstein, executive board members.