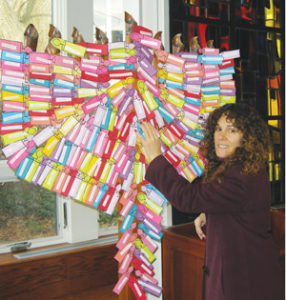 ALBANY–Beth Emeth's annual Mitzvah Menorah tradition to support those in need will continue with a socially distant twist. Instead of having a large menorah in the temple's lobby with paper "candles" representing gifts needed by local organizations that congregants may purchase, the congregation is asking people to make monetary donations between Nov. 27 and Dec.18 through the Congregation Beth Emeth website at bethemethalbany.org. Contributions may be made to the "Social Action Tzedakah Fund" which will then be designated to go towards the Mitzvah Menorah.
The monetary donations will be used to purchase gift cards for Northern Rivers, Mary's Corner and Equinox. They will also be used to purchase "toiletry bags" filled with necessary items that are not covered by food stamps for immigrant families at RISSE.
Information may be obtained by contacting Liz Albright at enussba4@mail.naz.edu.