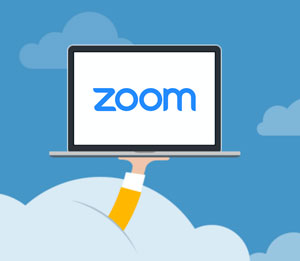 ALBANY–Congregation Beth Emeth in Albany has announced several computer remote events over the next two weeks to offer opportunities for members of the Jewish community to engage in activities and socialize from afar.
A session of guided meditation with Rabbinic Intern Alexandra Stein will be offered online from 7:30 to 8:30 p.m. on Thursday, April 30. Another opportunity for self-care will take place on Sunday, May 3 from 1 – 2 p.m. when the congregation sponsors a yoga class with Megan Futterman for all levels.
Rabbi Scott Shpeen will hold two social events over the next two weeks. 'Sip and Shmooze' will take place on Tuesday, May 5 from 7:30 – 8:30 p.m. The following week "A Conversation about the Series 'Unorthodox" with Rabbi Shpeen and Rabbi Feldman of Beth Abraham-Jacob is set for Tuesday, May 12, from 7:30 – 8:30 p.m.
The congregation sisterhood will hold a 'Shabbat is Calling' program with Shara Siegfeld, the director of education, on Thursday, May 14, from 8:30 – 9 p.m. The topic will be "Making the Shabbat D'var Torah Accessible."
All remote online events will be held on Zoom. Deb Sokoler at dsokoler@bethemethalbany.org can provide registration information.