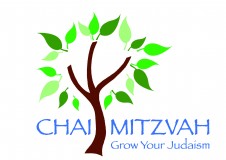 ALBANY–Chai Mitzvah, a national adult engagement program that encourages an experiential approach to Jewish life will hold its first local meeting on Monday, Sept. 25. The nine session program, which is intended to build friendships and community through learning, spirituality and social action, will be sponsored by the Beth Emeth Sisterhood as part of the congregation's 180th anniversary celebration. The Sept. 25th program set for 7 – 8 p.m. will include an overview and a discussion of the first topic. It is open to anyone in the community that would like to participate in the group's activities and learning sessions. All sessions will be at the temple, 100 Academy Rd., Albany.
The local Chai Mitzvah group, set  to meet  through March 2018, uses text-based source books on Jewish topics. Each person in the group builds a 'Jewish Bucket List' by making a commitment to engage in a social action project, identifying something to learn, and adopting or deepening a ritual or spiritual practice. At the end of the program, each person celebrates the Chai Mitzvah journey with a certificate of completion, and has a tree planted in Israel in his or her honor.
The  sisterhood will cover the cost of the materials and provide all the materials. The Chai Mitzvah website is www.chaimitzvah.org. Robin Sobol at Rsobol1@nycap.rr.com or 452-0575 is taking registrations and can provide details.