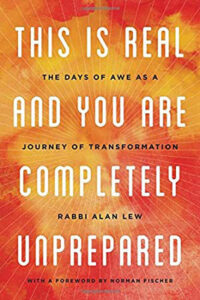 ALBANY– The Congregation Beth Emeth Sisterhood will hosting a virtual book club on Thursday, Aug. 20, from 7:30 – 8:30 p.m. This month's discussion, to be led by Cantor Kohn, is This is Real and You Are Completely Unprepared by Rabbi Alan Lew.  According to organizers, this book may be particularly relevant as congregations prepare for a very different High Holy Day season this year.
The book club will continue to be virtual through December 2020.
Future book selections will be discussed at the August meeting.
The book club is also seeking discussion leaders for each month.
Deb Sokoler at dsokoler@bethemethalbany.org can provide details.