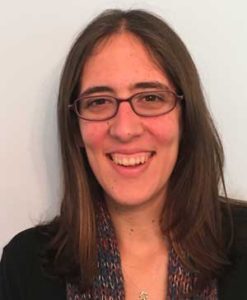 ALBANY– Congregation Beth Emeth will hold its annual fall Welcome Back Shabbat Unplugged Service and Dinner on Friday, Sept. 6, from 5 to 8 p.m. at the synagogue, 100 Academy Rd., Albany. The congregation will also welcome its new rabbinic intern Alexandra Stein that evening.
The evening will begin with a pre-neg nosh at 5 p.m., followed by a 5:30 p.m. service to celebrate summer and early fall birthdays and bless backpacks before children return to school. The service will be followed by a 6:30 p.m. dinner. Those planning to attend the dinner are asked to register at bethemethalbany.org. The cost is $15 for adults and is free for children.
Stein will be at the synagogue every few weeks in the coming year, leading and participating in services, Torah study and other programming. She is a third-year rabbinical student at HUC-JIR in New York and is committed to social justice work, learning and community building as expressions of Jewish values. She received a bachelor's degree in women's, gender and sexuality studies from Yale University and spent a year studying conflict resolution and mediation in Tel Aviv, Israel. Since starting rabbinical school, she has worked as a T'ruah Fellow and intern at a Reform community in Israel, a teacher in New York, and most recently, as a summer rabbinic intern at Temple Sinai, in DC.