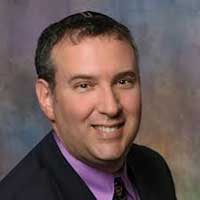 ALBANY–The Jewish influence on the comic book industry and graphic novels will be the topic for discussion at a virtual event hosted by Congregation Beth Emeth on Tuesday, Oct. 20, at 7 p.m. The program is entitled "Super-Mensches: Comic Books' Secret Jewish History" It will be presented by Rob Kovach."
This event will cover the historical Jewish influence on the comic book industry and today's influence of the industry on Judaism. Kovach will introduce the Jewish influence in the creation of the comic book industry and show the contemporary uses of the medium by pulling dozens of graphic novels off of his shelf. Brian Sinkoff, who will facilitate the program, is an education committee member of the Einhorn Center School for Jewish Education.
This program is intended for adults and children, grade 3 and up. Attendees may get the zoom link from the Congregation Beth Emeth website at bethemethalbany.org. Lita at School@BethEmethAlbany.org or 518-432-1392 can provide details.