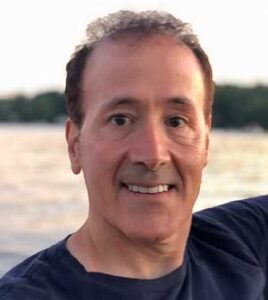 ALBANY–The Renaissance Group (TRG) of Congregation Beth Emeth in Albany will hold a virtual wine tasting on Saturday, Jan. 23, from 7:30-8:30 p.m. The tasting, which will be led by Dr. Rob Brass, will include two wines that will be delivered to each participant's home with pairing suggestions.
Tasters will try a 2019 Albariño Granbazan Etiqueta Verde and a 2018 Martin Ray Sonoma Pinot Noir. During the tasting, Brass will discuss the aroma and flavor characteristics of each wine and why the wines have distinct flavors. "Virtual" party-goers will taste various foods with the wines; some that make the wine taste better, and some that make the wine taste worse. The goal will be to share havdalah and  then learn about picking wines that complement different types of food.
Brass got his start in wine tasting in college. His father enjoyed fine wines, and shared that appreciation and enjoyment with him. Once he learned that the aromas and flavors in a wine could enhance the aromas and flavors in food, he reports that he was hooked. Since that time, he has made the study of wine a hobby. Brass has completed his Level 3 Award in Wine certification through the Wine and Spirit Education Trust (WSET), an organization that caters to people in the wine industry and wine enthusiasts. Additionally, he is a member of and the archivist for the Albany-Capital Region Chapter of the Confrérie des Chevaliers du Testevin and a member of the Chaine des Rotisseurs in Albany. These two groups are comprised of wine professionals and enthusiasts who, before COVID, would meet and share wine, food and camaraderie.
Potential tasters must register by Wednesday, Jan. 20, at bethemethalbany.org. The cost is $35 for both bottles of wine which will be delivered to homes with pairing suggestions. Jessica Richer at jessica.richer@gmail.com or 518 364-7406 can provide information.