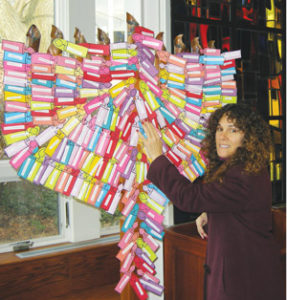 ALBANY–Congregation Beth Emeth has announced that it will again collect seasonal gifts for families in need in the region. Individuals interested in purchasing a gift on someone's 'wish list' from the congregation's Mitzvah Menorah are invited to visit the Beth Emeth lobby at 100 Academy Rd., Albany from Nov. 23 through Dec. 15. Unwrapped gifts may be brought to the Beth Emeth office by Dec. 15, according to organizers.
Beth Emeth will collect gifts this year for: Equinox, the Albany Damien Center, Northern Rivers (Parsons Child and Family Center) and RISSE (Refugee and Immigration Support Services of Emmaus).
Questions about the Mitzvah Menorah may be directed to Liz Albright at enussba4@gmail.naz.edu.