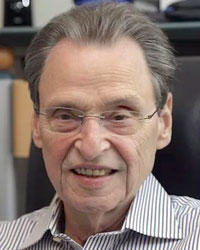 ALBANY–Congregation Beth Emeth in Albany is holding two  "virtual" "Lunch and Learns" in late April to discuss the history of and current Jewish communities in Cuba and Argentina.
Cuban American Saul Berenthal will talk about the history of Jews in Cuba, using his family and their experiences before and after the Cuban Revolution as a springboard for discussion on Wednesday, April 21, from 12 – 1 p.m. Berenthal was born in Havana in 1944 where his parents found refuge after fleeing Europe, but later they fled again to Miami in 1960 following the 1959 Castro revolution. According to Berenthal, after selling his software company 12 years ago he revisited Cuba and saw that there were opportunities to help the Cuban people to develop their economy. He has indicated that he now hopes to expose visitors to what Cuba has to offer, bring much needed aid, and drive interactions with private local businesses to help the community become more self-sufficient. Berenthal and his family own and operate a Cuba-only travel agency P2P and Cuba's first and only kosher boutique hotel, Chateau Blanc.
Jessica Cymerman, tour guide will visit live from Buenos Aires on Wednesday, April 28,  from 12 – 1:30 p.m. to discuss the history of Jews in Argentina and what it is like for Jews living there in the 21st century. Cymerman was born in Buenos Aires. She studied social work and tourism and did a postgraduate course in strategic tourism development. For the past 14 years, she has been working as a tour guide in Buenos Aires. She specializes in Jewish tours, particularly for Americans.
Both "Lunch and Learns" are accessible through the congregation's calendar at BethEmethAlbany.org. Deb Sokoler at DSokoler@BethEmethAlbany.org can provide details.