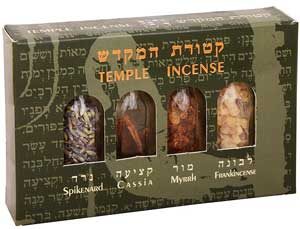 TROY–Congregation Beth Tephilah  has announced the second gathering of the Menchlik Order of the Chill and Shmooze Jewish Lodge on Sunday, Aug. 4, at 5:30 p.m. at the synagogue, 82 River St., Troy. "The Mystique Of The Incense Offering In The Jerusalem Temple" will be the theme. Re-enactments of the incense offering will be attempted and the secrets of the offerings discussed. A vegan buffet, a regular feature of the social club, will be available. The community is welcome to attend.
Leibel Morrison, organizer, announced that 20 people attended  the first get-together, which featured a discussion about Jewish heroes. Speakers were David Weinberg, Ephy Carmel, Berel Leight and Morrison.
An admission/ donation of $5 will be charged. Reservations for the dinner meeting may be made with Morrison the Sunday of the meeting up to 4:30 p.m. at 518- 894-3490.