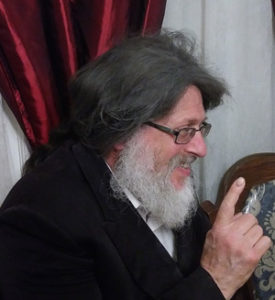 TROY–Beth Tephilah Synagogue has announced a Wednesday, July 4, barbecue and program at the synagogue, 82 River St., Troy. The 4 p.m. program, open to the community, will have as its theme, "how the Jews saved the American Revolution."
Leible Morrison, president of Beth Tephilah, will describe how the Jews of the 1700s America appreciated what the American colonies offered them, including freedom of religion, the right to own land, the right to serve in the militias and the right to vote. He will portray a Jewish merchant of the time period and discuss how Jews sacrificed their wealth and even their lives for the revolution. Morrison will relate the essential role Jews played in securing victory for the colonies.
Those planning to attend are asked to make reservations and admission arrangements with Elisheva Morrison at 518- 894-3491.