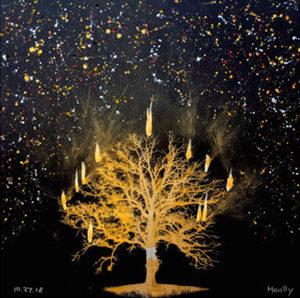 ALBANY–The public is invited hear Rabbi Yitzchok Moully speak and see his art at Bethlehem Chabad, 393 Delaware Ave., Delmar on Wednesday, Feb. 13, at 7 p. m.
Bethlehem Chabad will host an evening of wine, art and cheese at a reception for Moully— "The PopArt Rabbi"
Moully will share his life story. He is a conceptual artist whose work explores the intersection of spirituality and the material world. According to organizers, Moully grew up in Melbourne, Australia, with a few formative years in Brooklyn. Moully attempts to bring together the disparate colorful worlds of his hippie upbringing and Chasidic culture, resulting in a unique palette of colors and ideas.
Moully uses silkscreen and painting but is careful not to be limited to any one medium. He is constantly seeking out new modes of expressions to convey his ideas.
"I want my work to be a conversation piece. It's not your grandparents Chasidic art. It's a way for contemporary Jews and contemporary Americans to connect with each other."
It took him six months to create his first piece—with a lot of trial and error —and Moully was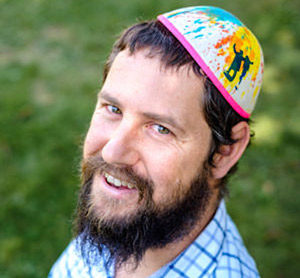 hooked. Moully says that his work is infused with hope – hope that his images challenge, broaden or empower notions about faith and religion and encourage a smile and bring joy.
Admission will be $15 in advance, $20 at the door. Reservations are available online at www.BethlehemChabad.com, or by calling 518-439-3310. A percentage of proceeds from the evening's art sales will benefit Bethlehem Chabad.