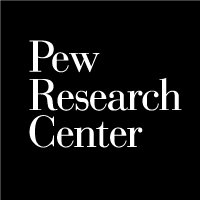 AMSTERDAM (JTA) – Nearly a quarter of British respondents to a poll on attitudes to minorities in Western Europe said they would be unwilling to accept Jews as family members. The recently published Pew Research Center's report titled "Being Christian in Western Europe" contains results from interviews with more than 24,000 randomly selected adults in 15 countries.
In the United Kingdom, 23 percent of 1,841 respondents interviewed said "no" when asked "Would you be willing to accept Jews as members of your family?" It was the second-highest highest proportion of naysayers, directly after Italy's 25 percent. The poll has a margin of error of up to 3 percent.
The highest level of acceptance of Jews as family members was in the Netherlands, where 96 percent of 1,497 respondents said they would have no problem with a Jew joining their family.
In Germany, 19 percent of 2,211 respondents said they would not accept a Jewish relative. In Austria, non-acceptance was at 21 percent. The mostly Catholic nations of Spain, Portugal and Ireland also had high non-acceptance levels at 13, 18 and 18 percent, respectively.
The same question was asked about Muslims, and their acceptance was lower than that of Jews in all 15 countries surveyed, with a median difference of 10 percentage points.
In Italy, 12 percent of 1,804 respondents said they would unwilling to accept even a Jewish neighbor. That figure was 10 percent in Ireland and Portugal, 9 percent in the United Kingdom and 8 percent in Spain, Germany, Switzerland and Austria.