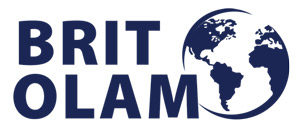 ALBANY–B'nai Sholom Reform Congregation in Albany has joined with Reform synagogues nationwide in a covenant to create a world of justice, compassion and wholeness.
The congregation has signed a Brit Olam ("Covenant with the World") from the Religious Action Center of the Reform Jewish movement to publicly reaffirm its commitment to meaningful social justice work grounded in sacred and enduring Jewish values. This commitment makes B'nai Sholom part of a network of more than 150 congregations working in concert to repair our world.  By signing on, B'nai Sholom is linked with synagogues from Maine to California in meeting this "urgency of now" through moral leadership and congregational and community-based action.
"The imperative to create a just society is an ancient tenet of Judaism. Taking actions such as joining in Brit Olam invigorates us in fulfilling these mandates of Jewish tradition," said Rabbi Donald P. Cashman, B'nai Sholom's spiritual leader.
Under the Brit Olam, the leadership of B'nai Sholom pledges to have a team that will lead the congregation to:
•  work in solidarity with vulnerable communities, such as the food insecure, homeless families and refugees and religious minorities;
•  participate in one the Religious Action Center's "Urgency of Now" campaigns defending human rights;
•  foster a culture of sacred and civil dialogue within the congregation where all opinions are heard.
Through its social action committee, with co-chairwoman Rebecca Marvin of Delmar and Valerie Tabak of Guilderland, and congregant involvement, B'nai Sholom already meets many of the parameters spelled out in the Brit Olam. The congregation supports Family Promise of the Capital Region, a network of faith communities serving families that have lost their housing due to a variety of reasons, such as loss of job, reduction of working hours or rising rents. It helps the food insecure by collecting food for the Regional Food Bank throughout the year and through membership in the Hunger Action Network of New York State and participation in the annual "Empty Bowls" fund-raising event. The congregation has hosted an Iftar Friendship Dinner with the Turkish Cultural Center and Shabbat services with a refugee from the Congo who has been granted asylum and another one that featured a display of photographs taken by Palestinian and Israeli high school students. The congregation also participates in the Reform Jewish Voice advocacy days organized by the Religious Action Center's New York state affiliate.