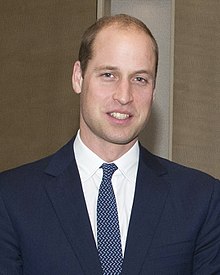 NEW YORK CITY (JTA) — Prince William will come to Jerusalem at the end of June, the British royal family said, during the first visit to Israel by a senior British royal. The visit is slated for sometime between June 24 and 28.
The visit to Israel, Jordan and the Palestinian Authorities was announced in March, but it did not contain specific dates or mention Jerusalem. It did say that the prince's visit "is at the request of Her Majesty's Government and has been welcomed by the Israeli, Jordanian and Palestinian authorities."
William will also visit Tel Aviv.
In Jordan, he will go to Amman and Jerash, and in the Palestinian Authority he will visit Ramallah, the seat of the government in the West Bank.
The United Kingdom does not formally recognize Jerusalem as Israel's capital, pending the resolution of peace talks with the Palestinians, whose leaders also claim Jerusalem as the capital for their future state. The British foreign office's official map of Israel lists no capital, describing both Jerusalem and Tel Aviv as an "administrative center." Unlike the March statement about William's arrival, the Foreign and Commonwealth Office refers to the West Bank and the Gaza Strip as "occupied Palestinian territories," or OPT.