Social media has empowered young British Jews who are dissatisfied with existing communal structures to create their own shared spaces. Nathan Abrams finds that digital culture serves as an important sphere for religious self-definition as well as offering a new and different encounter with Judaism.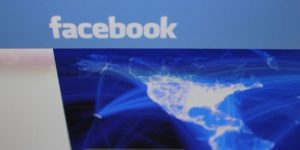 In 2008 a group of young Jews came together to form a new congregation to hold truly independent High Holyday services in London. While many of them already knew each other from face-to-face interaction, it was really Facebook that had enabled them to reach out to a wider constituency. Without Facebook, the organizers admitted, their coming together wouldn't have been so effective.
Social media has enabled young Jews to transform the religious landscape in Britain by forming "pop-up" congregations. These small, emerging, mobile, congregations are divorced from the existing religious infrastructure, which they see as dull and staid. Communal approval is neither requested nor sought.
Over the last decade, the British Jewish community has seen the growth of a number of these self-organizing pop-up communities and congregations. These are grassroots, bottom up, young people-generated activities, reflecting their rejection of institutional structures, as well as expressing the values of diversity and inclusiveness already witnessed in the United States in an offline setting.
They did so without the interference of the professionally staffed organizations around the British-Jewish community – although over the years, such organizations have carried out the important task of providing support to these growing pop-up communities. They feel that inclusiveness, experimentation, exploration, and a spirit of joy are missing from the typical communal fare in the United Kingdom and that such fare is the antithesis of heartfelt, soul centered and intellectually inspiring Judaism.
The most prominent of these groups are Wandering Jews, Carlebach Minyan, Jewdas, MoHoLo , and the first completely independent post-denomination pop-up community in London, Grassroots Jews, which I studied between 2008 and 2010.
To read the complete story, please click here.