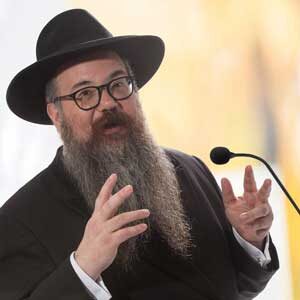 The Chabad Centers of the Capital District, invite the community to a lecture on Zoom on Thursday, May 14, at 7 p.m. Topic will be  "Jewish Life in the Age of Corona" with Rabbi Shais Taub, guest scholar.
Taub has delivered lectures and classes on six continents, writes a weekly advice column that is featured in Ami Magazine, and is the author of the book G-d of Our Understanding: Spirituality and Recovery from Addiction.  Rabbi Taub has also authored several works on Jewish mysticism including: Soul Maps, and an audio series, "Mapping the Tanya."  His speeches and classes may be viewed on the website SoulWords.org. He serves as scholar-in-residence at Chabad of the Five Towns in Cedarhurst.
Rabbi Mordechai Rubin of the Colonie Chabad, suggests that those with questions for Rabbi Taub submit them with him prior to May 12 at ChaiCenterColonie@gmail.com or 518-368-7886.
The ZOOM Meeting ID: 834 8501 3177
Dial by Phone: 646-558 -8656 US, Meeting ID: 834 8501 3177/
Additional information may be obtained by contacting Rubin.