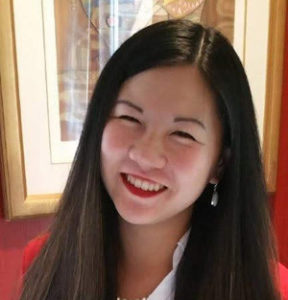 ALBANY–The Congregation Beth Emeth Youth Group (CBEYG) will hold its seasonal opening day picnic/barbecue at Beth Emeth, 100 Academy Rd., Albany, on Wednesday, Sept. 5, from 5:30 – 7 p.m. The peer-led youth group for high school students meets on Wednesdays during the school year in an informal setting. The barbecue is open to all Jewish high school teens in the area.
In addition to the dinner, there will be a few mixer activities such as a kickball or gaga game.
"It's pretty casual and a great chance for teens to catch up with each other and invite new members into the community," said Madison Laks, new co-advisor of the youth group. Andrew Kauffman serves as the other advisor.
Laks grew up in Framingham, Mass. and attended the University of Connecticut where she was active in the Hillel and the Jewish sorority, Alpha Epsilon Phi. She works as a research specialist at Rensselaer Polytechnic Institute in Troy.
Laks reports that Judaism has always been an important aspect of her life. She attended Hebrew school through her confirmation and high school graduation. After her  bat mitzvah she tutored b'nai mitzvah students.
During high school, she was active in her temple youth group, BATY, holding various positions including programming vice president and president, and attended NFTY-NE events. On the UConn Hillel board, she held the position of engagement vice president to increase involvement in Hillel and to welcome new students into the group.
She said that she hopes to bring the skills she learned in school to her new position with CBEYG. "My previous experiences in youth group, UConn Hillel, and internships with Jewish non-profits have taught me about the needs of the Jewish community and I want to continue to give back," Laks said.
"I think the many skills I've learned from my previous experiences will help me because I can discuss Jewish values with the teens and try to help them make a positive change in the world. In this upcoming year, one of my main goals is to increase CBEYG involvement in NFTY-NE, so they can network with fellow Jewish teens, share their ideas, and share their ideas, and participate in innovative and inspirational programs," she added.
CBEYG is open to both Beth Emeth members and non-members.