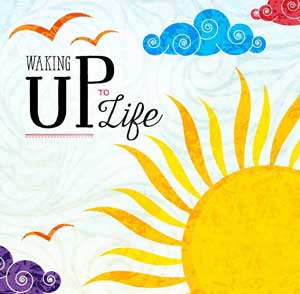 Capital Chabad Centers will host on Zoom a "Gratitude Seminar: Waking Up To Life," two classes to inspire gratitude and thankfulness. Rabbi Mordechai Rubin of the Colonie Chai Center will present the course at 7 p.m. on Mondays, Nov. 23 and 30.
The seminar and workshop is accompanied by a student handout kit. The kit includes a workbook, Bedside Modeh Ani card, and a CD for continued learning.
The course is guaranteed to change the way you wake up and the day you have, according to Rubin. "Participants will be  empowered with practical tools to recognize the presence of the Divine in their daily lives and  thus lead a life infused with positivity and happiness," he said.
Course cost (includes students packets) is $18. "No one will be turned away due to lack of funds," said Rubin.
The meeting Zoom ID is 835 7056 7482. Information, registration and the passcode may be obtained  at chaicentercolonie@gmail.com or by calling 518-368-7886.