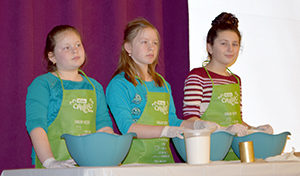 The first Capital District Mega Challah Bake brought together 120 children, 5-13, at the Albany Jewish Community Center to make challah on Sunday, Feb 26.
One of the program organizers, Channie Simon of the Bethlehem Chabad, reports that the children took home challah and donated 83 challahs to be shared with those in need.
The word challah, often refers to a braided bread traditionally eaten on Shabbat and other holidays. But in its more basic, biblical meaning, challah is the piece of dough that is traditionally separated and consecrated to God while baking bread, a custom that has been performed for over 100 generations.
The program was organized by the Jewish Federation of Northeastern New York, Capital District Chabad and the PJ Library, and co-sponsored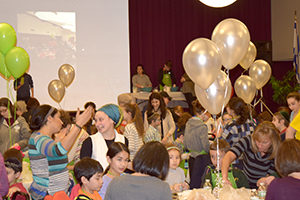 by the A.J.C.C, Camp Gan Israel, Congregations Beth Abraham-Jacob, Beth Emeth, and Ohav Shalom, the Hebrew Academy of the Capital District, and the Maimonides Hebrew Day School.