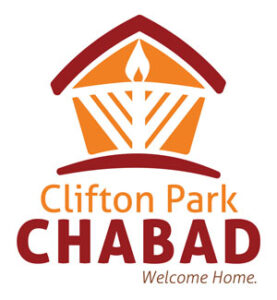 CLIFTON PARK – Clifton Park Chabad has announced a variety of upcoming programs.
Baby and Tot Torah Numbers will meet 'virtually,' on Thursdays in April and May at 4 p.m. This year the tots have explored Shabbat colors, Purim and Passover shapes through song, story, craft and movement. 'Baby and Tot Torah Numbers' will count up— leading to the giving of the Torah on Shavuot and connect with the many themed numbers through multi-sensory activities, A virtual Kids Mezuzah Mania event has been slated for 10 a.m. on Sunday, April 11. In conjunction with the Nissan monthly mitzvah children will craft mezuzah covers, try scribal art with an authentic quill and parchment, hear from a live scribe and learn about the mezuzah mitzvah.

Shabbat to go, a taste of tradition continues Thursday – Friday, April 16. An Israel-themed specialty dish and matzah ball soup and challah, will be available for pickup on Thursday afternoon. Those interested are required to sign-up for the meal prior to pickup.
Clifton Park Jewish Women's Circle announces "Jewels and Gems" at 3 p.m. on Sunday, April 25. The program will be 'virtual' and weather permitting, also outdoor and in-person (location to be determined). Participants will design and craft a piece of custom jewelry and explore the Kabbalistic gem and Omer-counting connections and its relevance to today. Supply kits will be available for pickup, as well as light refreshments.
A Lag B'Omer walk and barbecue is slated for 5:30 p.m. on Thursday, April 29.
Leah Rubin at 518-495-0779 can provide details for all programs. Reservations and sign-ups may be made online at cliftonparkchabad.com.