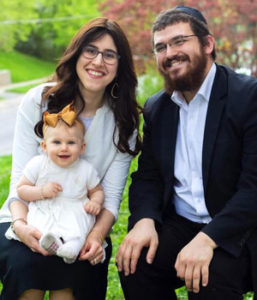 ALBANY–Colonie Chabad will start a course entitled "Positivity Bias: Stories to Reframe Our Experiences during these Turbulent Times" on Monday, Oct. 26, at 7 p.m. The Monday Zoom sessions will also be at 7 p.m., on Nov. 2, and Nov. 9.
Rabbi Mordechai Rubin will present the course.
The meeting ID is 835 7056 7482. The chaicentercolonie@gmail.com can provide reservation and passcode information. Those who register by Wednesday, Oct. 21, will pay $36.
Rubin indicated that no one will be turned away due to lack of funds. Information may be obtained by calling him at 518-368-7886.