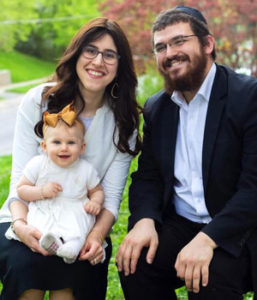 "Crafting Your Personal Mission Statement" will be two sessions Jan. 25 and Feb. 1. The classes will review what individuals want in their personal lives and consider how to craft a mission statement as a guide.
Rabbi Rubin explained that the "Character Over Conflict" course, which begins Monday, Jan. 4, at 6 p.m. will review strife, personal weakness, and the human condition. There will be five Monday sessions.Colonie Chabad has announced two Zoom January courses,  "Character Over Conflict" and "Crafting Your Personal Mission Statement." The courses are dedicated to the memory of Avrohom Aba ben Yecheil Michel, and will be taught by his nephew, Rabbi Mordechai Rubin of the Colonie Chabad Jewish Center.
The cost of the courses is $36. "No one will be turned away due to lack of funds," said the rabbi. The meeting ID is 817 9816 5305. Interested individuals may make reservations at chaicentercolonie@gmail.com and receive a passcode to join.