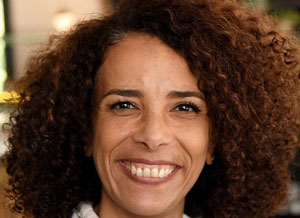 By AMI FRIEDMAN
(Israel Hayom via JNS) – Labor Party Knesset member Ibtisam Mara'ana, whose nomination for the Knesset sparked a legal battle, was named one of the winners of the Israeli Academy for Film and Television's 2020 awards on Sunday, April 11.
The ceremony, held at Cinema City in Glilot in central Israel, honored Mara'ana, a documentary filmmaker, in the fact-based shows category for an episode of "Excuse Me for Asking," in Arabic.
The show affords viewers a candid glimpse into the lives of people from various sectors of Israeli society that deal with stigmas. The show has a question-and-answer format, featuring viewers' anonymous queries with the show's guests responding.
Mara'ana, an award-winning Arab-Israeli filmmaker from Jaffa who is married to a Jew, found herself at the center of a public controversy ahead of the March 23 elections. Slated on the seventh spot on Labor's roster for parliament, it soon came to light that she had previously made highly controversial anti-Zionist statements.
She has also faced criticism for slamming the Israel Defense Forces and over her public refusal to observe the two-minute siren on Memorial Day—for which she later apologized on social media.
Several right-wing groups petitioned the Central Election Committee (CEC) to disqualify her candidacy, which it did. Labor took the case to the Supreme Court, which overturned the CEC's decision.
Labor won seven seats in theMarch elections, and Mara'ana has been sworn in as a lawmaker.