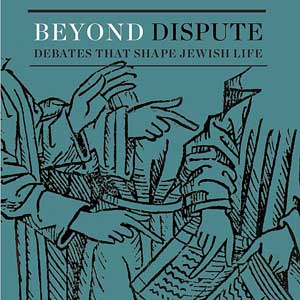 Congregation Agudat Achim reported to The Jewish World on Oct. 24 that the

"Beyond Dispute Class" has changed the dates of its classes.  According to organizers, the Jewish Theological Seminary, developers of the curriculum, have not quite finished creating it, so classes will not start in November.
SCHENECTADY– Congregation Agudat Achim's Adult Education Committee has announced a course to be taught by Rabbi Rafi Spitzer entitled, "Beyond Dispute: Debates That Shape Jewish Life." The new dates for the class are: Jan. 23, 30, Feb. 6, 13, 27, March 5, 12, 19, and April 26 23, 30. All classes, open to the community, start at 7:30 p.m. and will held at Agudat Achim Synagogue, 2117 Union St., Schenectady. Each class may be attended individually. Participants will be provided with an accompanying workbook.
According to the rabbi, debates—philosophical, spiritual, ethical, and cultural—are at the heart of Judaism and Jewish life. Are religion and reason compatible?  Can Jewish law change based on context?  How do we teach and talk about the Holocaust and the State of Israel? Should we prioritize Jewish causes or universal causes in our giving? Is Jewish tradition intrinsically patriarchal and ableist? Is our relationship with God defined by human obligation or divine compassion?
The curriculum was developed by the Jewish Theological Seminary (JTS) and combines streaming lectures followed by discussion and debate. The course explores how these debates have been manifested over the course of Jewish history, and about their continued resonance in contemporary Jewish life. 
A $5 admission /donation to cover the cost of the workbook is suggested. Jack Mintzer, director of education and programing at 518-381-8983 or Eddirector@agudatachim.org can provide details.