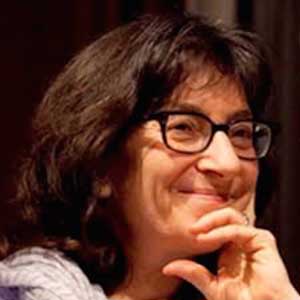 ALBANY–The Sidney Albert Albany Jewish Community Center kicks off the 2019 Jules and Paula Stein Live and Learn Lecture /Lunch Series on Thursday, May 30, 11 a.m. in the Albany J.C.C.'s auditorium, 340 Whitehall Rd.
Alisa Solomon, drama critic and writer will discuss "Wonder of Wonders:  A Cultural History of 'Fiddler on the Roof'" in a lecture based on her 2013 book, which traces Sholem Aleichem's Tevye stories that became  the play, 'Fiddler on the Roof.'
According to program organizers, the musical, based on the short stories written in Yiddish between 1894 and 1914, was the first major work of American popular culture to depict Eastern European Jewish shtetl life with pride and affection.
Solomon will examine how the show spoke to the deepest conflicts and desires of its time:  the fraying of tradition, generational tension and the loss of roots.
Solomon teaches at Columbia University's Graduate School of Journalism, where she directs the arts and culture concentration in the master's degree program. A theater critic and general reporter for the Village Voice from 1983 to 2004, she has also contributed to The New York Times, The Nation, The Forward, NewYorker.com and other publications.
This program is open to the community; a kosher lunch and book sale/signing  will follow the lecture. Cost for the lecture / lunch is $15, $13 for a J.C.C. member. Prepaid reservations are required in the Albany JCC's senior adult office, 518-438-6651, ext. 112, ClaireS@albanyjcc.org.