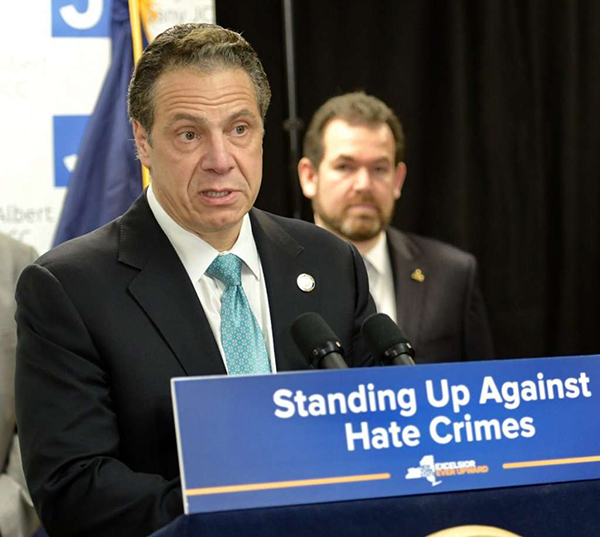 Albany Times Union
ALBANY — Gov. Andrew Cuomo decried the rash of bomb threats to Jewish Community centers around the state and nation, promising a strong police response and questioning why anyone would make threats at facilities that offer programs for children.
"These are threats against children," Cuomo said during a visit Wednesday to the Sidney Albert Albany Jewish Community Center, which was twice targeted with bomb threats in January.
Like at other JCCs, the staff at the Albany facility had to escort children from the building after the calls. No bombs were found.
There is "nothing worse" than threats that ultimately unnerve children, Cuomo said.
To read the complete story, please click here.