DC Report
By Douglas Bloomfield
A key to the success of Andy Borowitz's daily satire for the New Yorker is there's often more than a grain or three of truth in what he says. That's the case in a recent one declaring "Video emerges of Trump lying under oath." The lie, Borowitz said, was the presidential inaugural oath — remember, it's the one he took before the largest inaugural crowd in history —to preserve, protect and defend the Constitution.
Estrangement From The Truth
"He swore an oath to defend a Constitution about which he knows little and cares less," Ruth Marcus wrote in her Washington Post column.  "He does not believe in the rule of law, a Justice Department free of political interference, the separation of powers or an independent judiciary."
This is the president who rejects anything he doesn't want to hear as "fake news" and has aides explain his lies as "alternative facts." He has made fact checking a growth industry, and his tally is about five false or misleading statements a day.
Trump's estrangement from the truth helps explain his lawyers' efforts to prevent him from testifying under oath in the Russia investigation because of what they called "perjury traps."
Translated that means they know their client is a congenital liar and they can't trust him to tell the truth even under oath on something that could threaten his presidency.
Barack Obama and Bill Clinton were constitutional law professors prior to their political careers. Trump's main legal experience was involvement in hundreds of lawsuits as one of the most litigious people in the New York real estate business. He was on both ends, often being accused of racial discrimination and stiffing workers, contractor, investors and partners.
Constitutional Authority?
One of the most dramatic moments at the 2016 Democratic Convention was when Khizr Khan, a lawyer whose son, Army Captain Humayun Khan, was killed in Iraq, challenged Trump's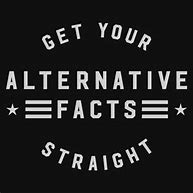 bigotry.  "Let me ask you, have you even read the U.S. Constitution?" he asked the GOP candidate. Pulling a copy out of his pocket he said,  "I will gladly lend you my copy."  Trump's response was a racially charged attack on the dead soldier's mother.
Trump, who considers himself an expert in most things, now disputes the Supreme Court decision guaranteeing the right to abortion under the privacy clause. "Justice" Trump claims that is overridden by the Declaration of Independence's explicit ban on abortion, which it declares in paragraph two as the "right to life."
He also has also seemingly interpreted the rest of that clause to give himself the liberty to avoid the truth and practice misogyny as part of the pursuit of happiness and vice versa.
Among many parts of the Declaration he probably never read is one calling for "a decent respect to the opinions of mankind"
Trump makes Archie Bunker look like a liberal. It's not just Democrats who think he is a racist. So does Representative Mia Love the only black Republican woman in Congress. The daughter of Haitian immigrants, she called his "sxxthole" label for African countries "indefensible." The wuss from Wisconsin, Speaker of the House Paul Ryan, said Trump's racist remarks were merely "unfortunate." He is typical of most Republicans' response to Trump's outrages; a simple cluck of the tongue or two and back to business.
"The evidence is incontrovertible" that this president is racist, said Michael Steele, the former RNC chairman who is African-American. "He uses race as a tool to move people to where he wants them,"
Where Did You Come From?
Friedrich Drumpf or Trump , the president's grandfather,  fled to America from Kallstadt, Germany, in 1885, which he must have considered a xxxxhole because Freidrich and his son Fred told everyone that they were from Sweden. Fortunately for Freidrich, President Grover Cleveland did not oppose immigration. He vetoed a bill that would have barred immigrants who were illiterate, something Freidrich's xenophobic grandson wants to do.
Donald Trump also wants to ban "chain" or family reunion immigration. Under that rule his mother couldn't have come here, either, because Mary Anne MacLeod immigrated from Scotland to join her sister in Queens
Trump wants to round up and deport millions of undocumented immigrants, notably the Dreamers, people brought here involuntarily as children and who have known no other country. They want to remain here and become citizens.
I wouldn't be surprised if most of the Dreamers could score higher on their citizenship tests than the racist who claims to be a stable genius.