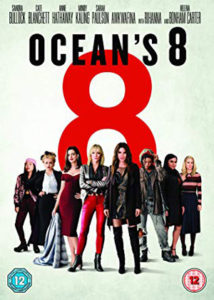 SCHENECTADY–The Brotherhood of Congregation Gates of Heaven will sponsor its 11th annual Chinese Buffet and Movie Night on Tuesday, Dec. 25,  beginning at 5 p.m. The program will be held at the temple, 852 Ashmore Ave, Schenectady. The movie selections will be "Oceans 8" and "Incredibles 2."
The buffet dinner will be catered by Jade Bistro. The dinner costs are $17 p.p., $8, ages 6-12, and free for those under 6 with a max. of $50 per family. Attendance at the movies will be free.
Dinner reservations and payment is required by 12/20. Details are available at 518-374-8173.