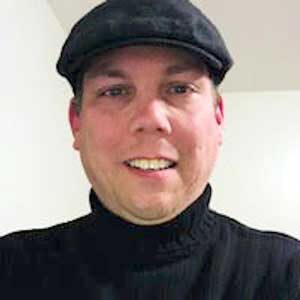 SCHENECTADY–Dr. Paul Knowlton will speak at the Jewish War Veterans Zoom meeting on Veteran's Day, Wednesday Nov. 11, at 10 a.m. Knowlton's topic, will be "Coming Home: From Boots to Sneakers." He will review adjusting from military to civilian life.
Knowlton is a clinical psychologist for the Veterans Administration treating PTSD clients. He earned a doctorate and a master's degree from Binghamton University and a bachelor's degree (from the University of Rochester. He is a combat veteran. He served six years with the United States Marines and saw action in Desert Storm and Desert Shield.
Those interested in attending the meting are asked to e-mail Schenectady Jewish War Veteran Post 106, Commander Paul Zonderman  (pzonderman@earthlink.net) or Vice Commander Gene Altman (Galtman903@aol.com) or Albany Jewish War Veterans Post 105, Commander Fred Altman (fmaesq@yahoo.com.