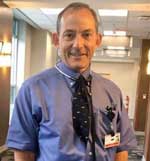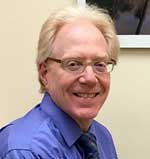 ALBANY–Congregation Beth Emeth in Albany will hold a virtual medical conversation about the Covid-19 pandemic on Wednesday, June 3, from 7:30 – 8:30 p.m. "Ask the Doctors: Corona Virus Q & A" will involve a discussion between local physicians Dr. Joseph Schwartz and Dr. David Strumpf.
Schwartz, a dermatologist with a private practice in Troy, will facilitate a discussion with Strumpf, a pulmonary and critical care specialist with St. Peter's Health Partners Medical Associates. Stumpf, who has 30 years of experience as a pulmonologist in the Capital Region, will discuss his experiences and thoughts regarding the COVID-19 pandemic.
The conversation will take place on Zoom. Information and a link to the conversation can be found on the Beth Emeth calendar. Deb Sokoler at dsokoler@bethemethalbany.org can provide details.