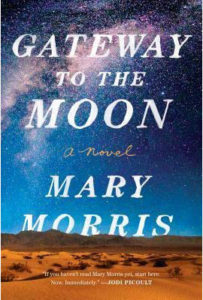 ALBANY–The Albany Jewish Community Center will kick off the 2019 Book Mavens series on Wednesday, March 13, 3 – 4:30 p.m. at the Center's Massry Senior Center, 340 Whitehall Rd., with a review by retired educator Judy Arian-Eson of Mary Morris' Gateway to the Moon.
According to organizers, the historical novel tells a story about those who survived the Spanish Inquisition through disguise and adaptation.
Sixty-Plus Dining is available following the book talk at 4:45 p.m. Reservations for the dinner are taken in the Center's senior adult office until 9:30 a.m. the day of the meal, 518-438-6651, ext. 112, claires@albanyjcc.org.