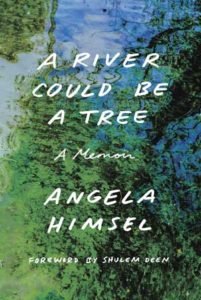 ALBANY–The Albany Jewish Community Center will hold a Book Mavens session on Wednesday, Sept. 18, 3 – 4:30 p.m. in the Albany JCC's Massry Senior Center, 340 Whitehall Rd.
Retired educator/author Faye Silton will review Angela Himsel's memoir, A River Could Be a Tree.
Himsel shares her journey from rural Indiana as a fundamentalist Christian to New York as a practicing Jew. Her story is traced around the major events of the 1970s and '80s.
Sixty-Plus Dining is available following the book talk; reservations for dinner are taken until 9:30 a.m. on the day of the meal, 518-438-665, ext. 112, claires@albanyjcc.org.